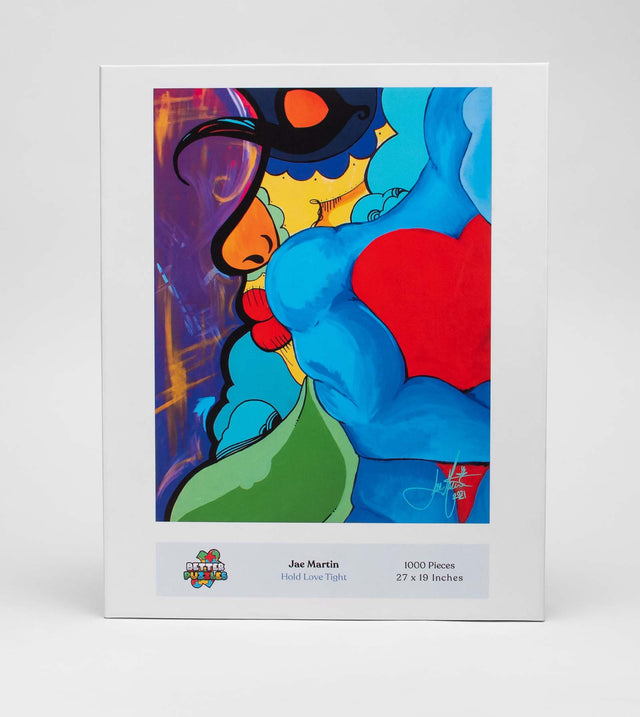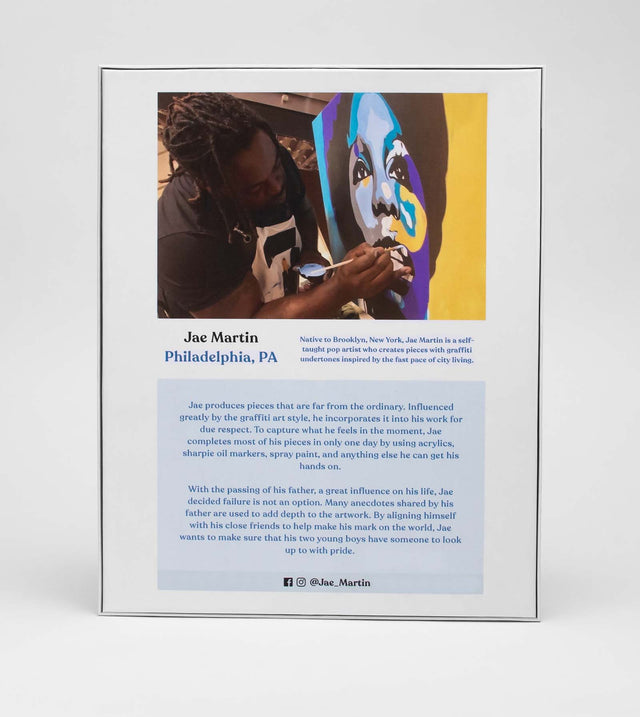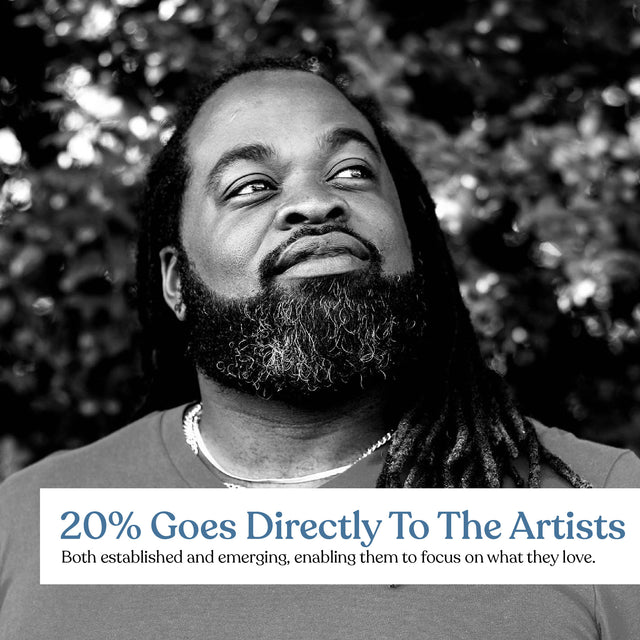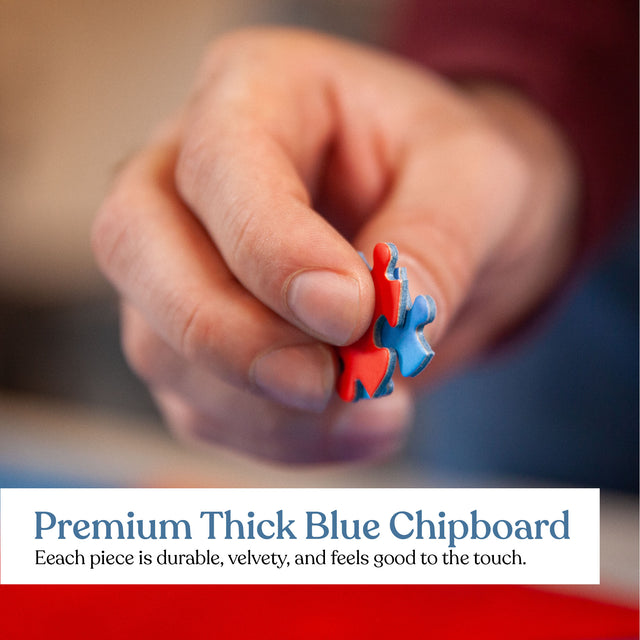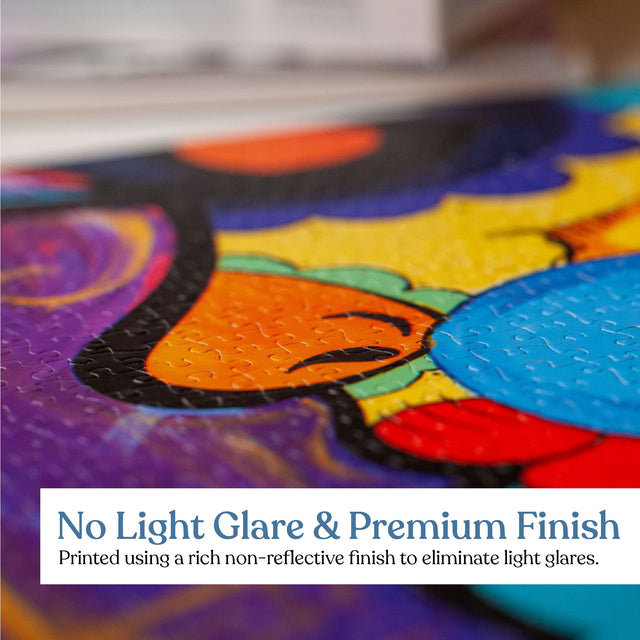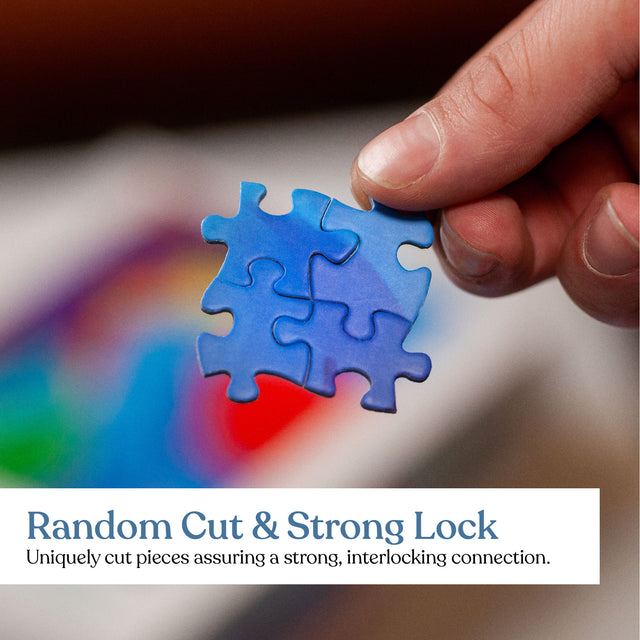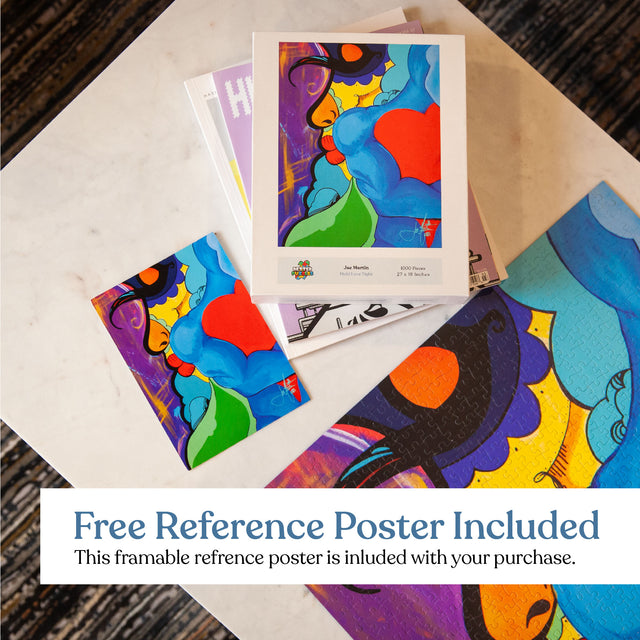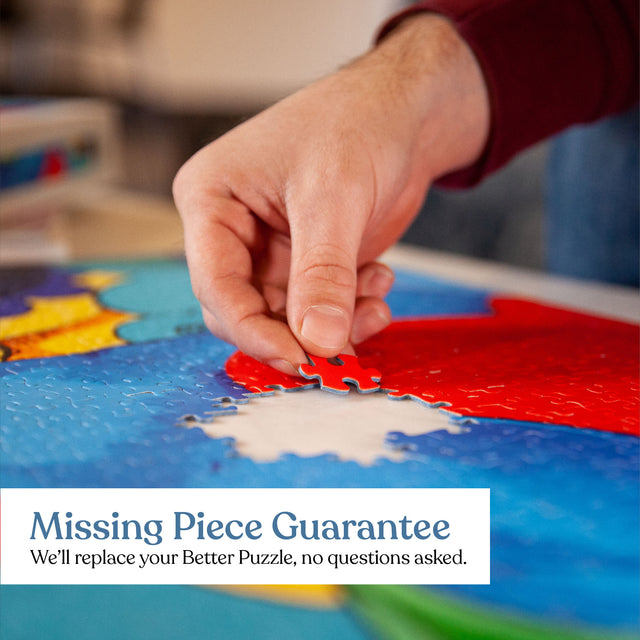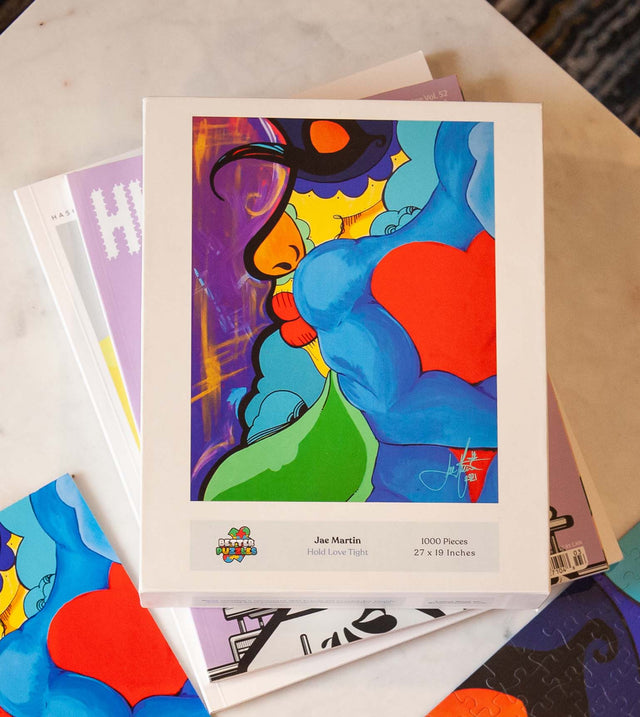 Artist: Jae Martin
This piece, "Hold Love Tight", was created in a time of uncertainty in the artists love life. It helped him define his future goals with love, and cemented the philosophy to never, ever let go. Bright colors are showcased to represent the love and light that was needed at the time in Jae's life, and also the world. 
Better Puzzles is designed with the puzzler in mind. We use a premium blue chipboard that measures 1.9 mm thick to assure the highest quality. Each piece is uniquely cut, and printed using a matte finish to prevent glares. As a bonus, we've included a matte reference poster.
Please note: 20% of the sale price goes directly to the artist.
Pieces: 1000
Puzzle Dimensions: 27x 19 inches
Box Dimensions: 8 x 10 x 2 inches