Play video to learn all about
Tratos
Meet Juan & Katerina
Juan Travieso and Katerina Santos united their talents and careers to form Tratos during the midst of the COVID-19 pandemic. The couple first met in high school but went down separate but similar paths as they grew into adulthood. The two were reunited years later when Juan reached out to Katerina for help with a mural. The rest is history.

The Cuban couple cites their native culture and heritage as a major influence in their work. In Spanish, Tratos is a term for a contract, deal, or bond between two people. To them, it's more than that, it's a promise to one another to co-create the reality that they wish to see. Katerina's experience with color theory, iconography, and gradients perfectly mesh with Juan's lifelong experience and professional education in fine and contemporary art. While Katerina focuses on the big picture vision of the artwork, Juan focuses on the small details that many overlook. In their eyes, perfection is never something that will be achieved, it's what they continually strive for together.

While there's no magic formula for working together, there's an infinite amount of both learning and experience to gain. That's the beauty of two artists becoming one. Their growth as people, a couple, and as artists are dependent upon the narrative of what they end up writing together, it's an ongoing conversation with themselves, their personal growth, and their personal narrative.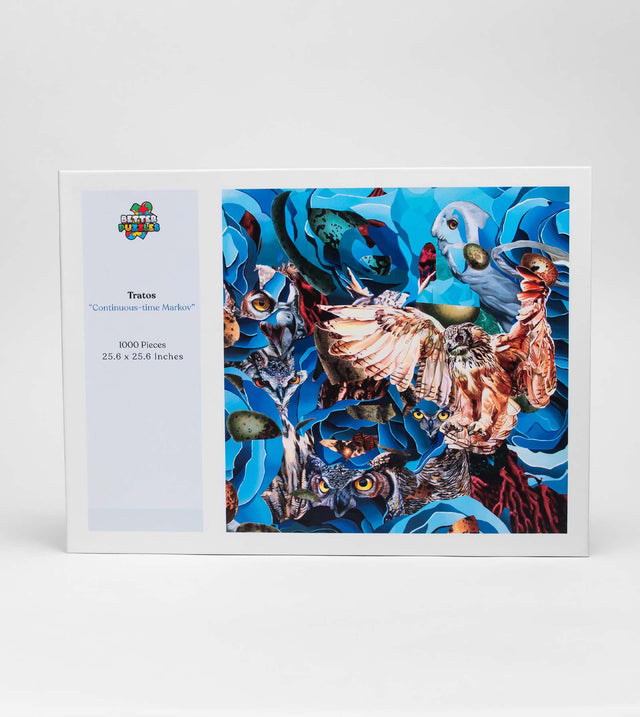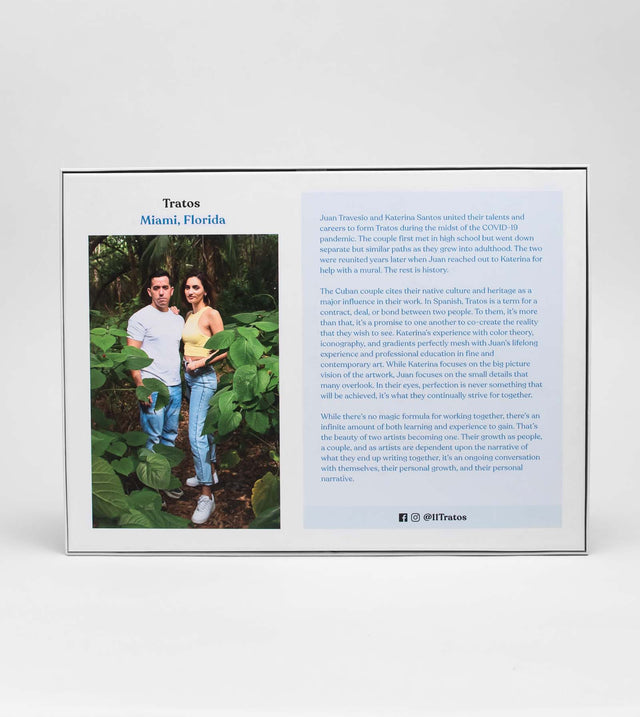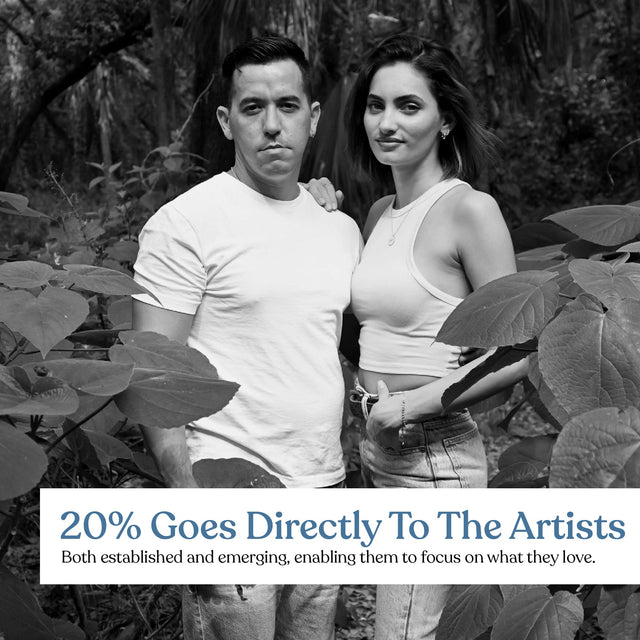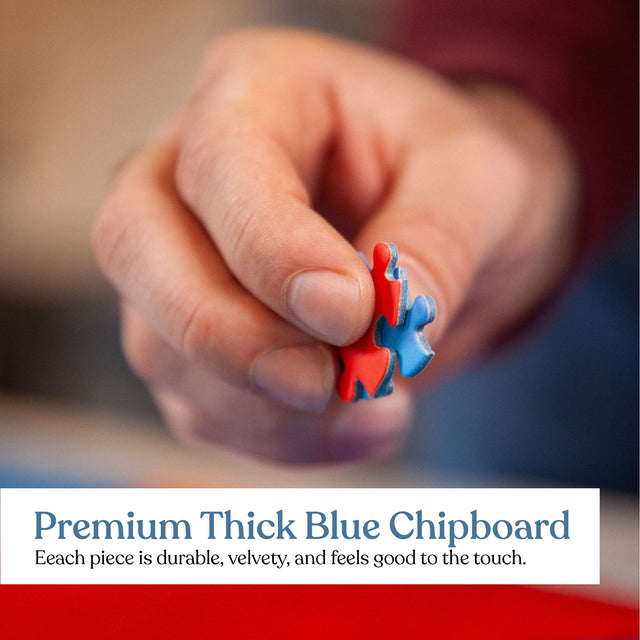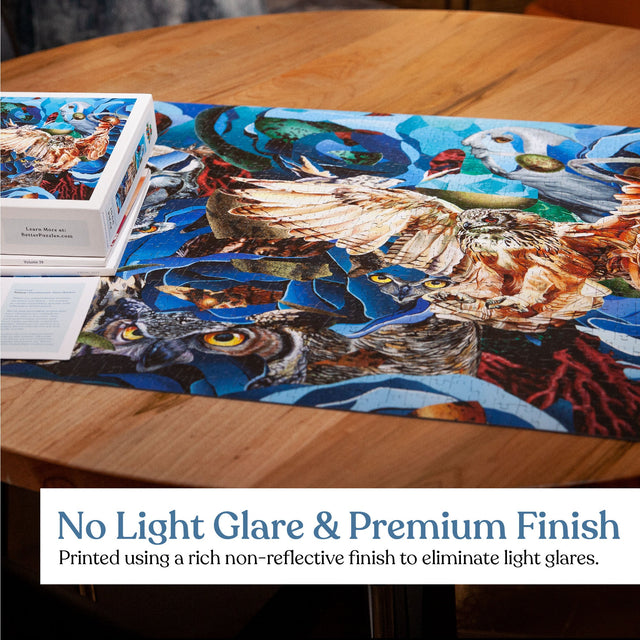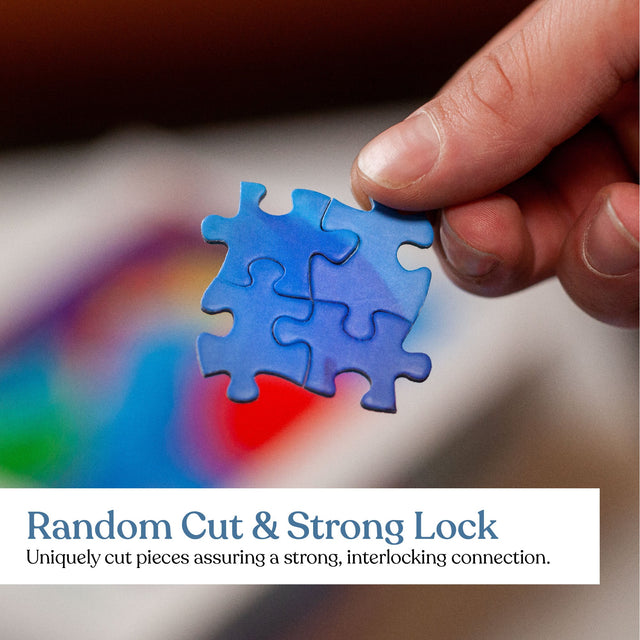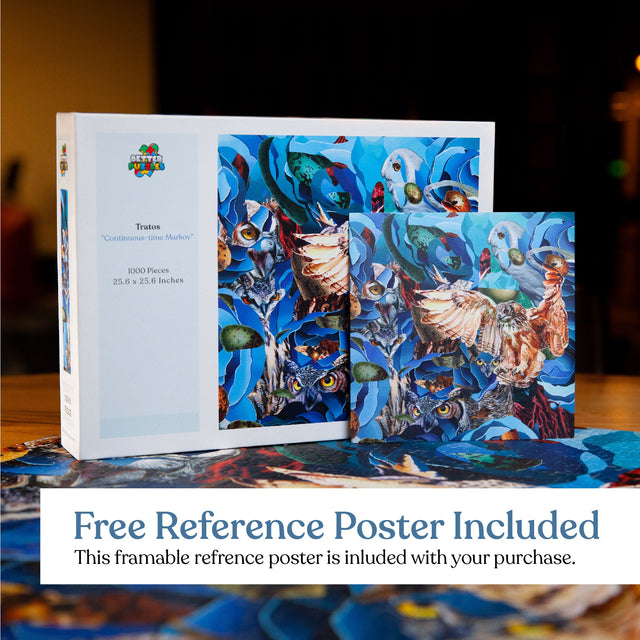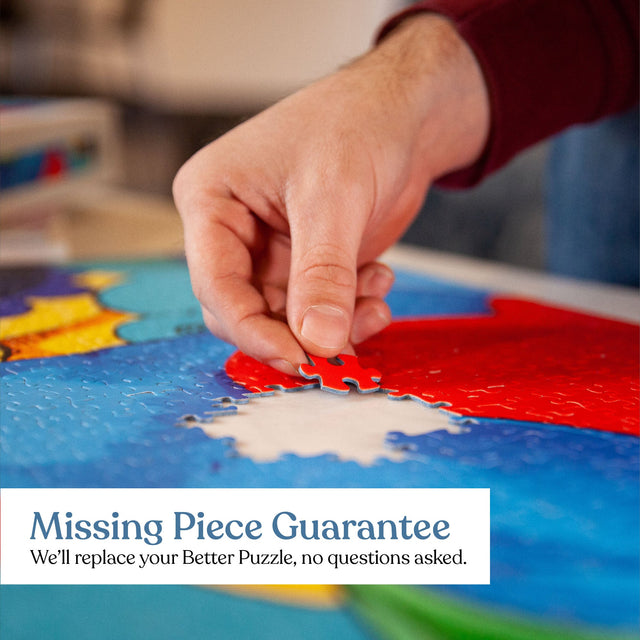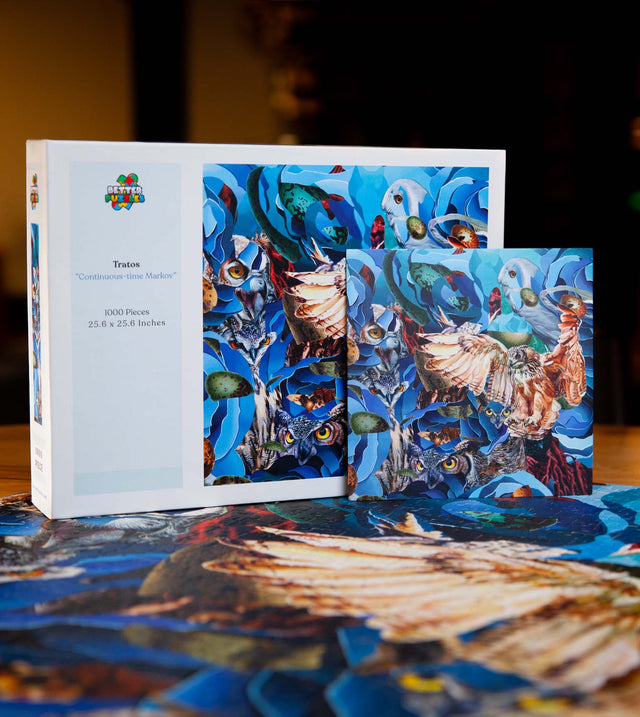 by Better Puzzles
Continuous-time Markov by Tratos | 1000 Piece Puzzle
Tratos is a Cuban couple based in Miami, Florida. They decided to combine their independent art careers and form TRATOS. The name is a combination of both their last names (Travieso and Santos). Tratos in Spanish means a deal, a bond, and a promise to one another to create a reality that they wish to see with our paintings. With this established collaboration and unspoken set of rules their goal is to tell an expansive story that is unique to their own experiences.
Better Puzzles is designed with the puzzler in mind. We use a premium blue chipboard that measures 1.9 mm thick to assure the highest quality. Each piece is uniquely cut, and printed using a matte finish to prevent glares. As a bonus, we've included a matte reference poster. 
Please note: 20% of the sale price goes directly to the artist.
Pieces: 1000
Puzzle Dimensions: 25.6 x 25.6 inches
Box Dimensions: 11.26 x 8.27 x 2 inches