Meet Jessica
The Darling Bower is a curation of botanical watercolor paintings and custom goods. She uses original illustrations and creates artisanal and handmade products such as tea towels, greeting cards, gift wrap, and fine art prints. 
Everything she makes, from compostable packaging to reusable products, is thoughtfully crafted with sustainability in mind and a heart to gently care for and celebrate the natural beauty of the earth.
This work is inspired by bower birds, tiny creatures who devote their whole life to making incredible and elaborate nests. Like these birds, she believes it is valuable and important to spend time simply making our world a more beautiful place.  Her prayer is that her faithfulness to creating good, true, and beautiful work brings others light and joy. 
Jess works from her home studio in Bristol, PA.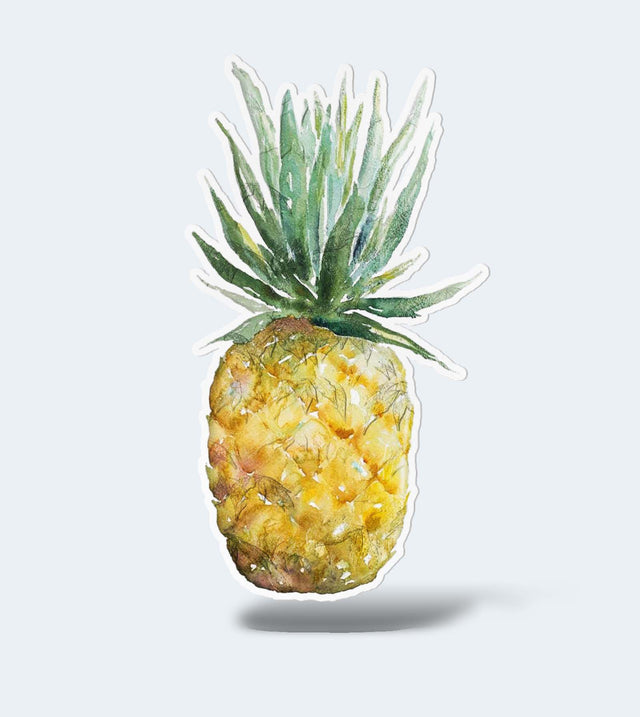 A watercolor painting of a beautifully crafted Pineapple. Now in sticker form.
Features:
• Durable and water-resistant 
• 3" x 3.95" with white border around each design
Created by The Darling Bower.