Philadelphia, PA
Caitlyn, a.k.a. @cult.class
---
Meet Caitlyn
Caitlyn, a.k.a. @cult.class, is a self-taught collage artist, graphic designer, and digital marketer who's captivated a large audience from around the world with her introspective pieces that each tell a story of their own. Originally a trained musician, Caitlyn has been creating art in one shape or another for almost her entire life. Her collage art can be found in buildings in and around Philadelphia, and her pieces have been commissioned by individuals, musicians, and business from around the world for album art, murals, and prints.

Today, Caitlyn's work ethic, art background, and persistence has enabled her to run her own design and marketing business, CLG Design Co. This has been an incredible outlet for her to combine her passion for art with her innate marketing and skill sets. Over her established career she's worked with many musical artists including Imagine Dragons and Goo Goo Dolls. She's worked with brands such as Sony Music, Netflix, Warner Bros, Unilever, Universal Music Group, and many more.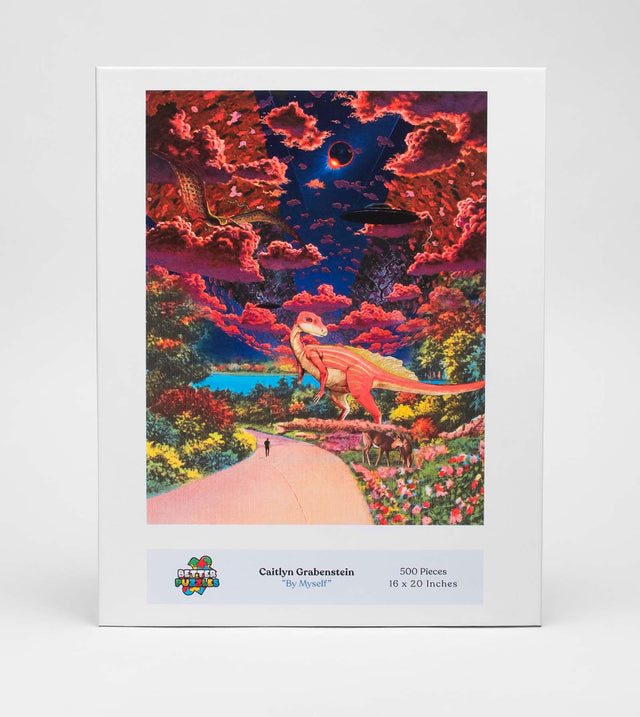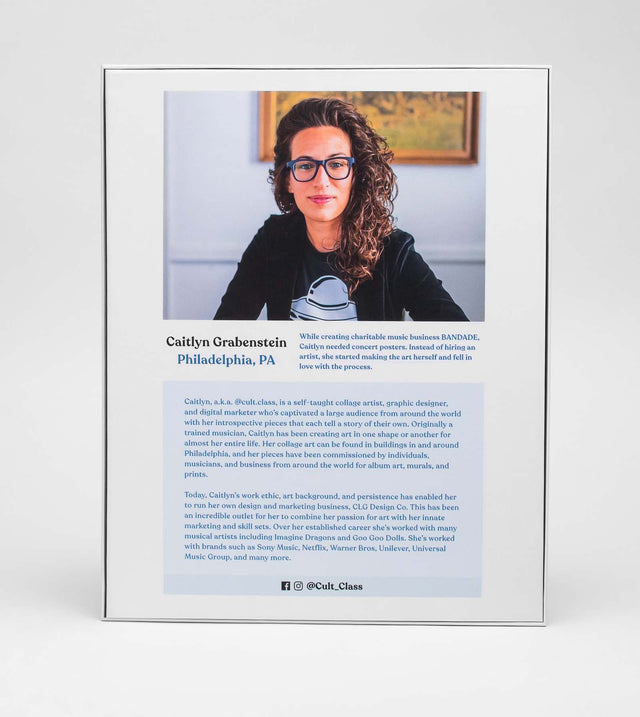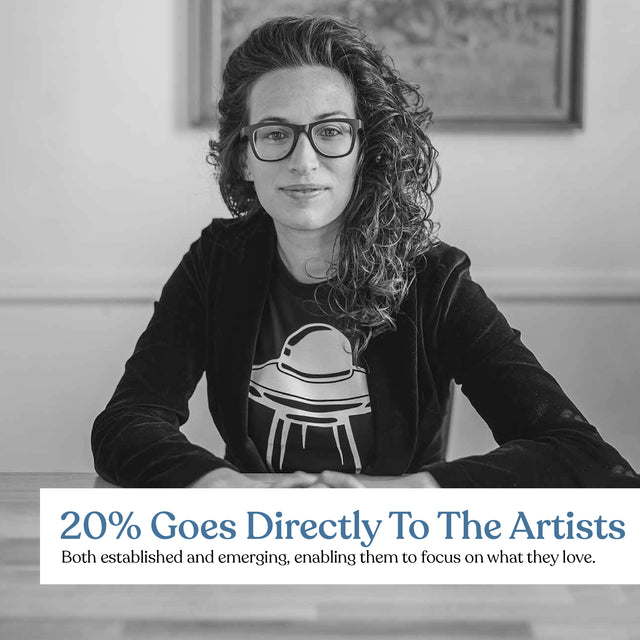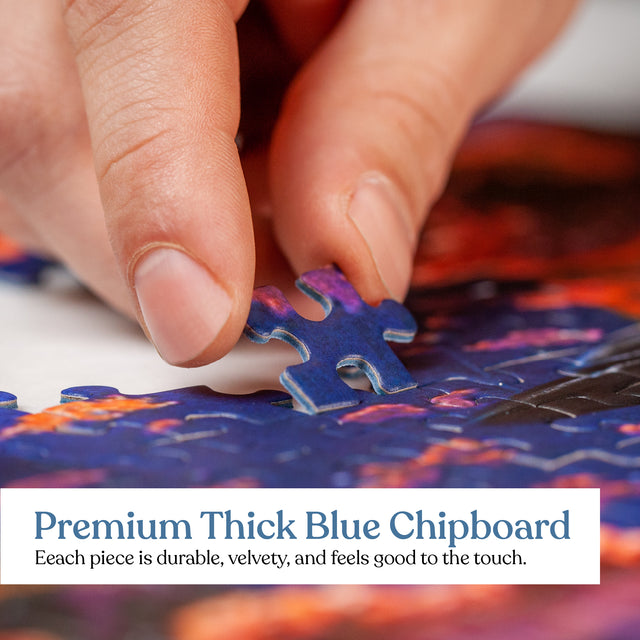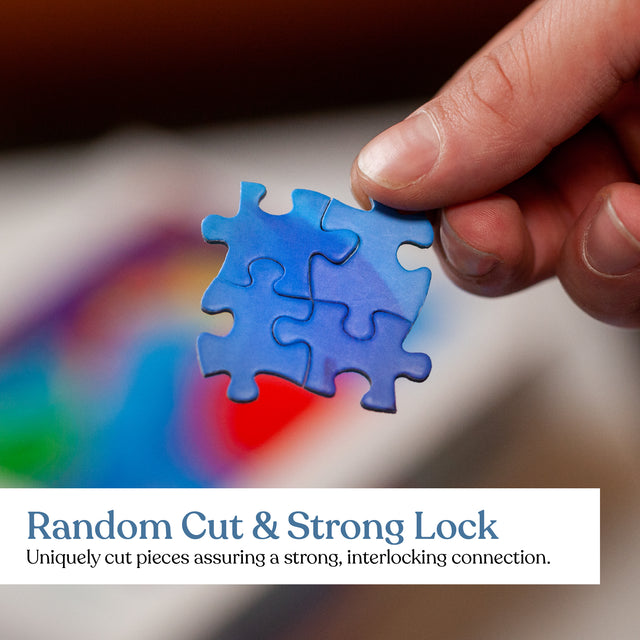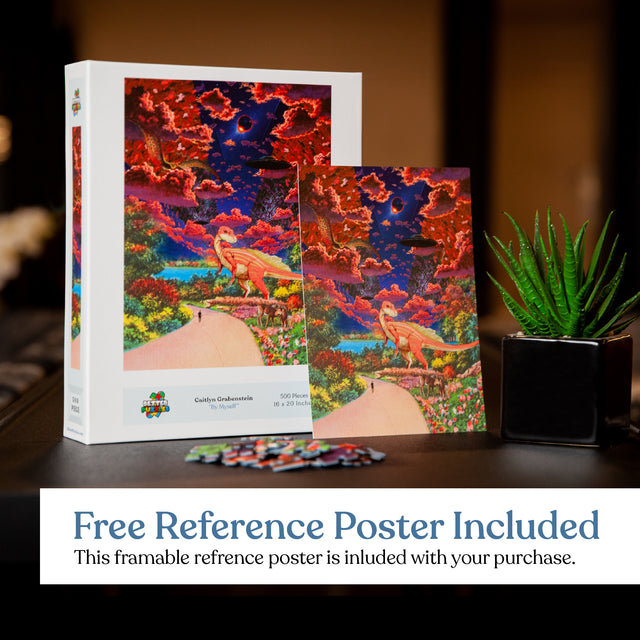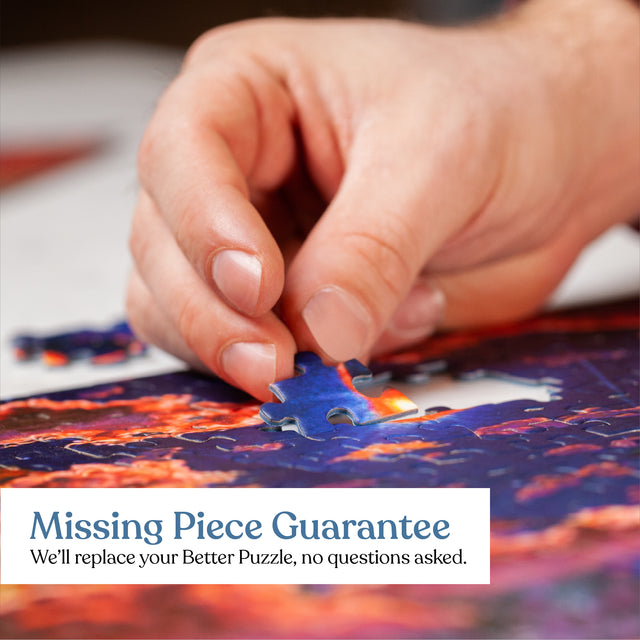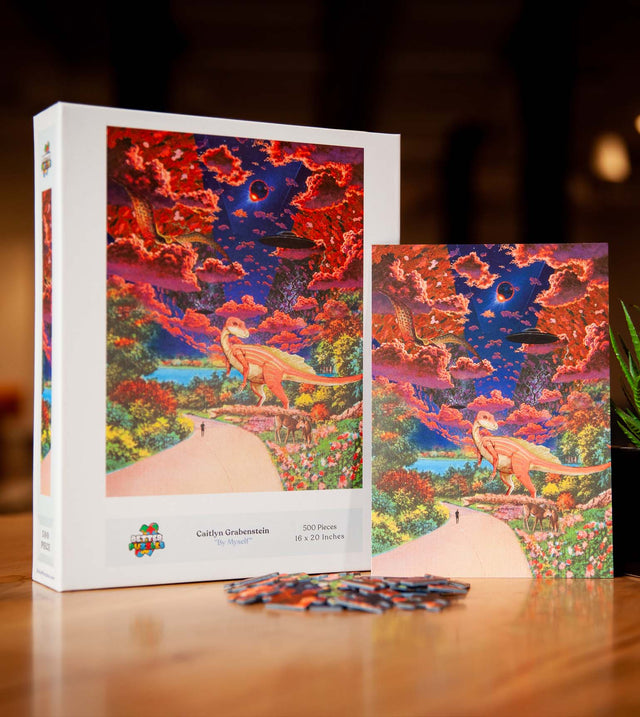 Artist: Caitlyn Grabenstein a.k.a @Cult.Class 
Caitlyn Grabenstein (@cult.class) is a collage artist who specializes in her own, individual style of surreal, vintage, and sci-fi themes. Her collages are known to look realistic, like other-worldly photographs. She started doing art at a very young age and has pursued it in different forms throughout her life. Her art has been commissioned by clients like Netflix, Condé Nast, Sony Music, and more. Caitlyn's collage art can be found in buildings around Philadelphia, including in the Philadelphia Museum of Art Design Store. Her art spans to customers and clients worldwide.
Better Puzzles is designed with the puzzler in mind. We use a premium blue chipboard that measures 1.9 mm thick to assure the highest quality. Each piece is uniquely cut, and printed using a matte finish to prevent glares. As a bonus, we've included a matte reference poster.
Please note: 20% of the sale price goes directly to the artist.

Pieces: 500
Puzzle Dimensions: 16 x 20 inches
Box Dimensions: 8 x 10 x 2 inches