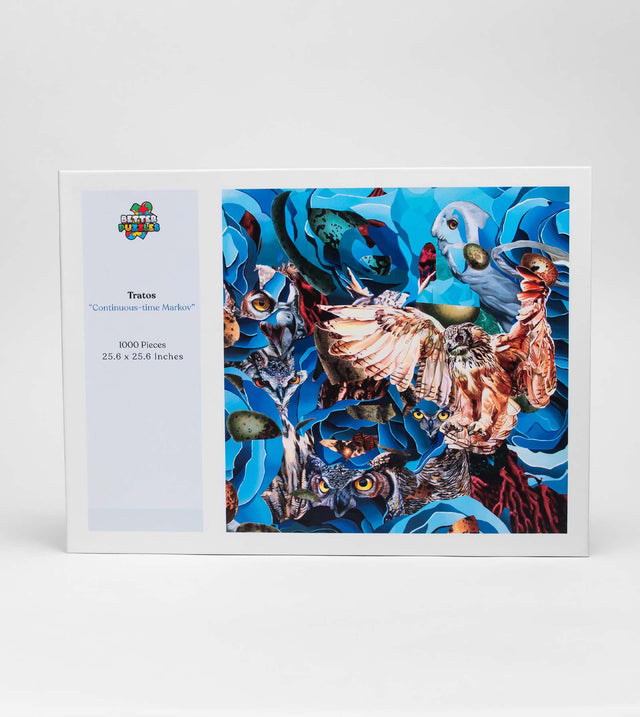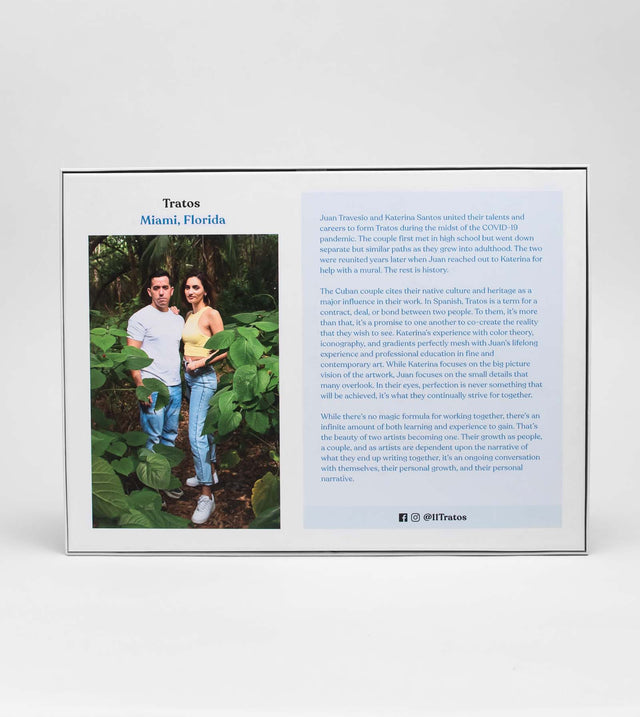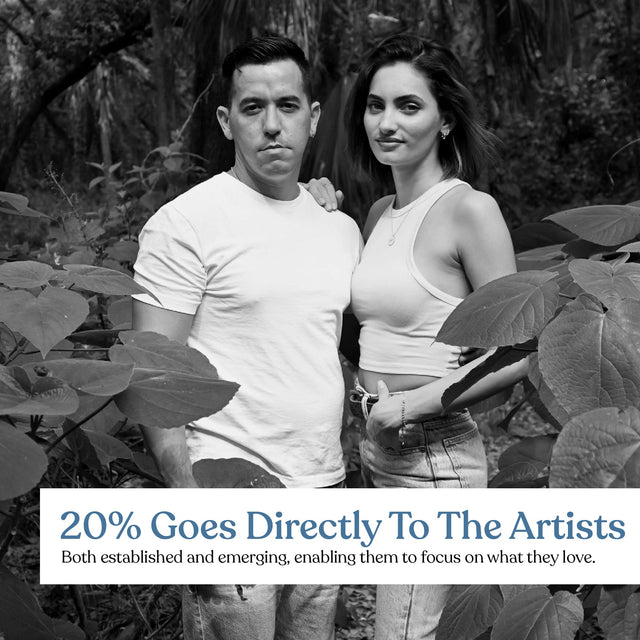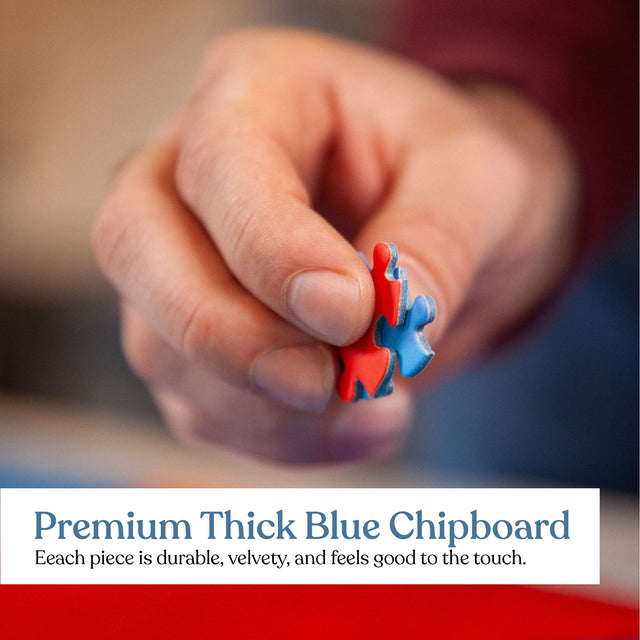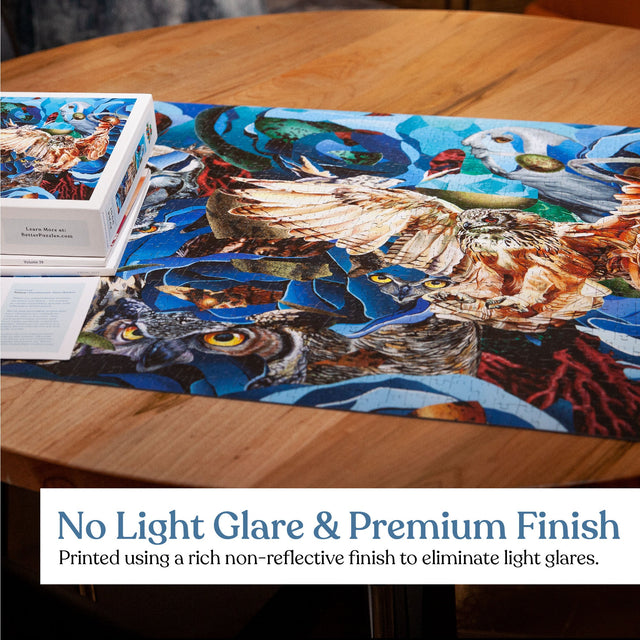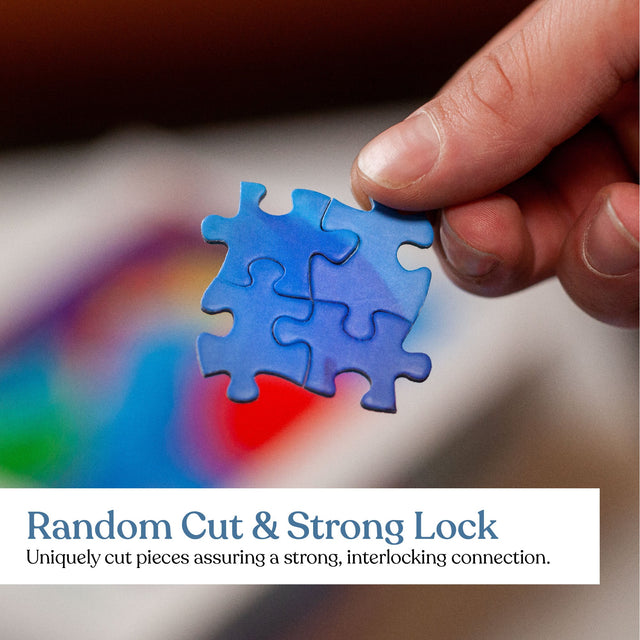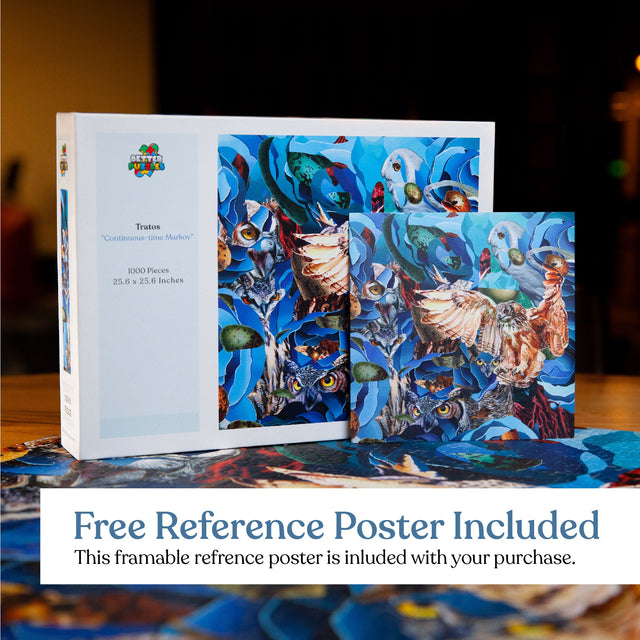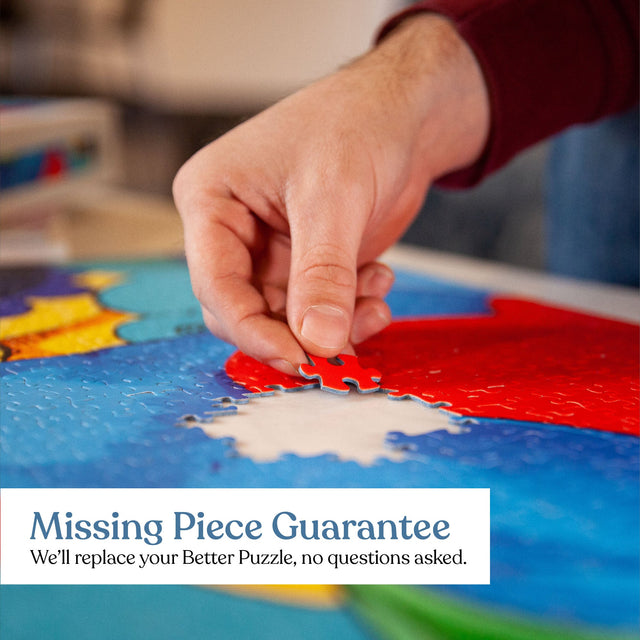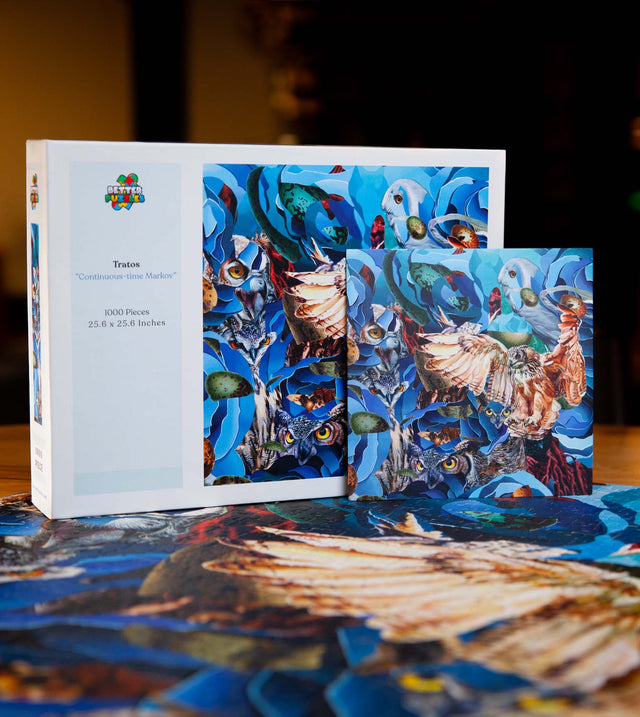 by Better Puzzles
Continuous-time Markov by Tratos | 1000 Piece Puzzle
Tratos is a Cuban couple based in Miami, Florida. They decided to combine their independent art careers and form TRATOS. The name is a combination of both their last names (Travieso and Santos). Tratos in Spanish means a deal, a bond, and a promise to one another to create a reality that they wish to see with our paintings. With this established collaboration and unspoken set of rules their goal is to tell an expansive story that is unique to their own experiences.
Better Puzzles is designed with the puzzler in mind. We use a premium blue chipboard that measures 1.9 mm thick to assure the highest quality. Each piece is uniquely cut, and printed using a matte finish to prevent glares. As a bonus, we've included a matte reference poster. 
Please note: 20% of the sale price goes directly to the artist.
Pieces: 1000
Puzzle Dimensions: 25.6 x 25.6 inches
Box Dimensions: 11.26 x 8.27 x 2 inches