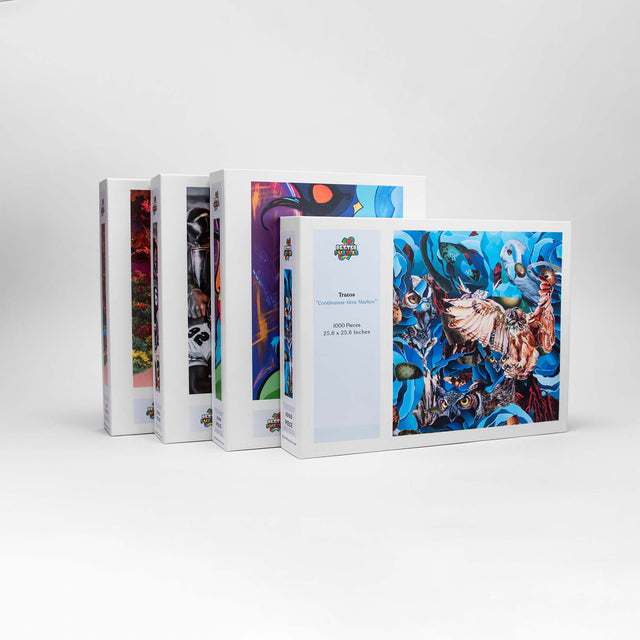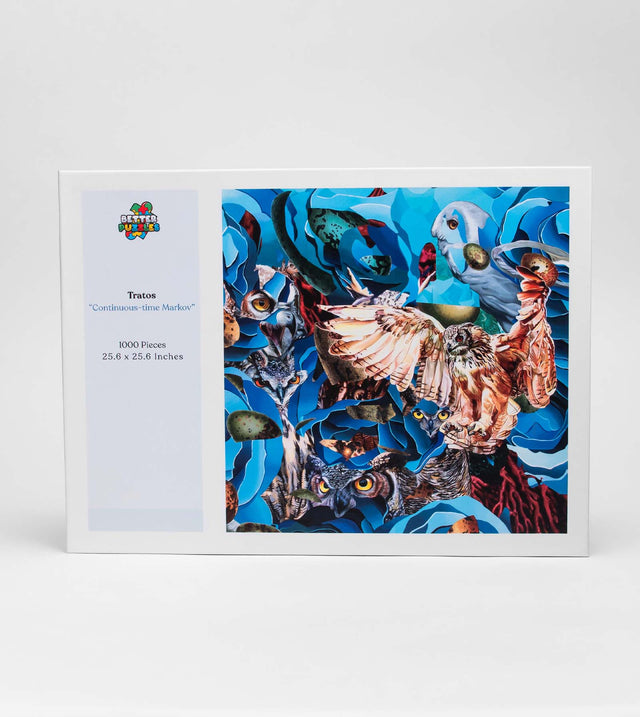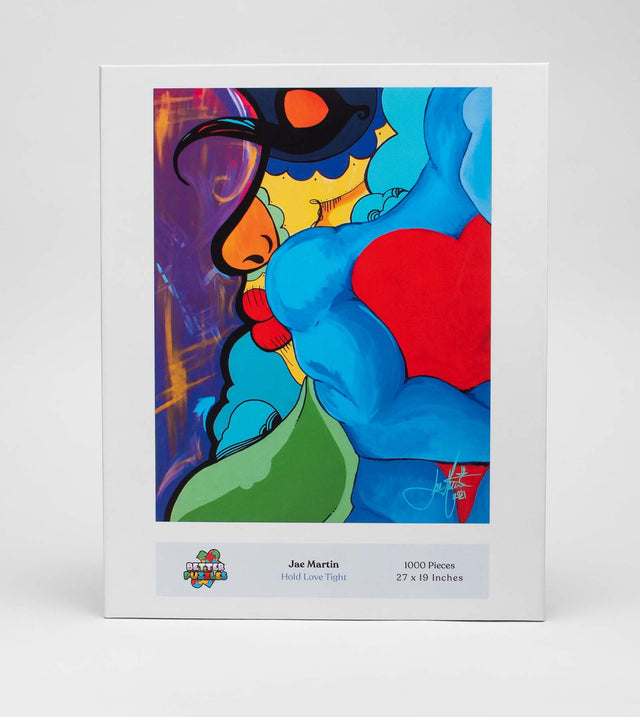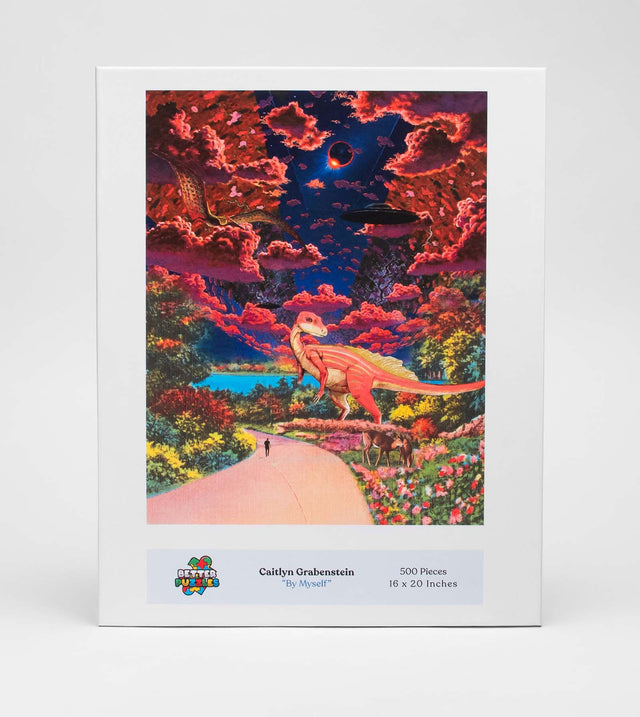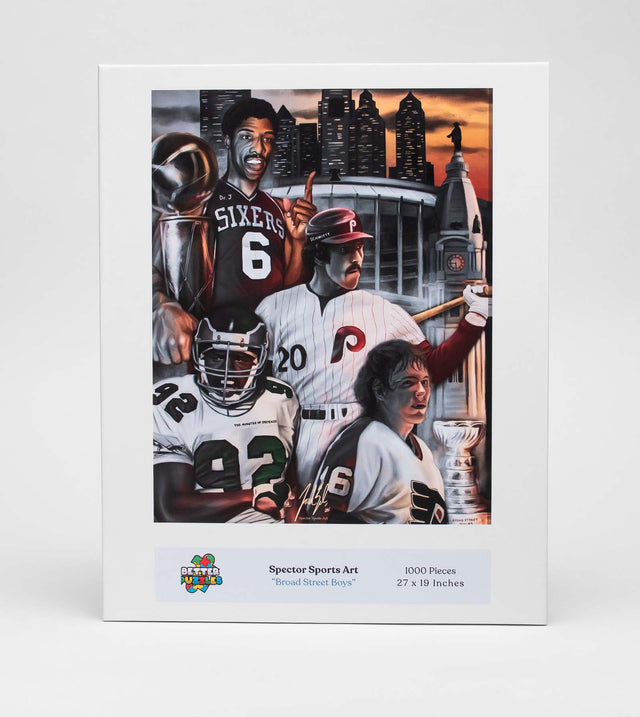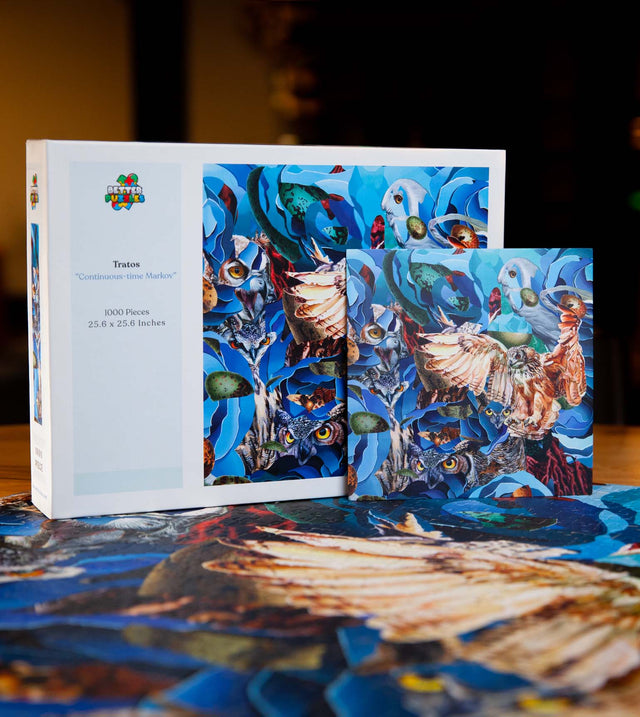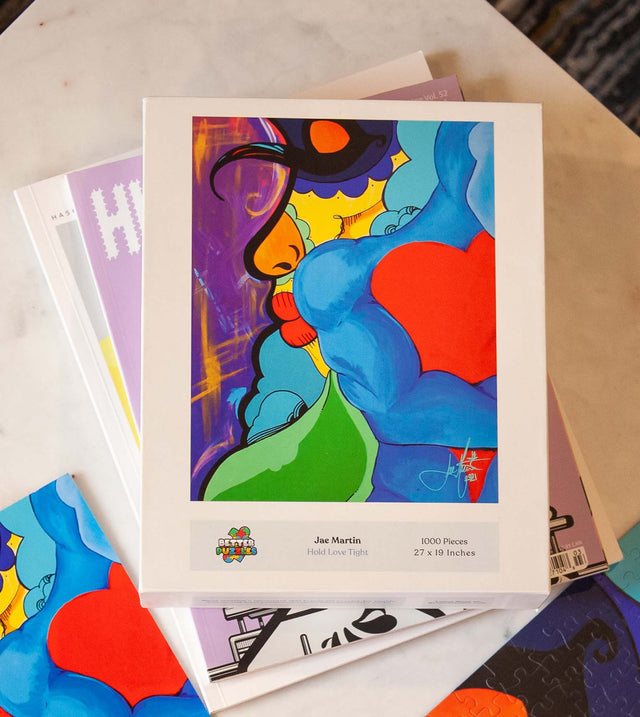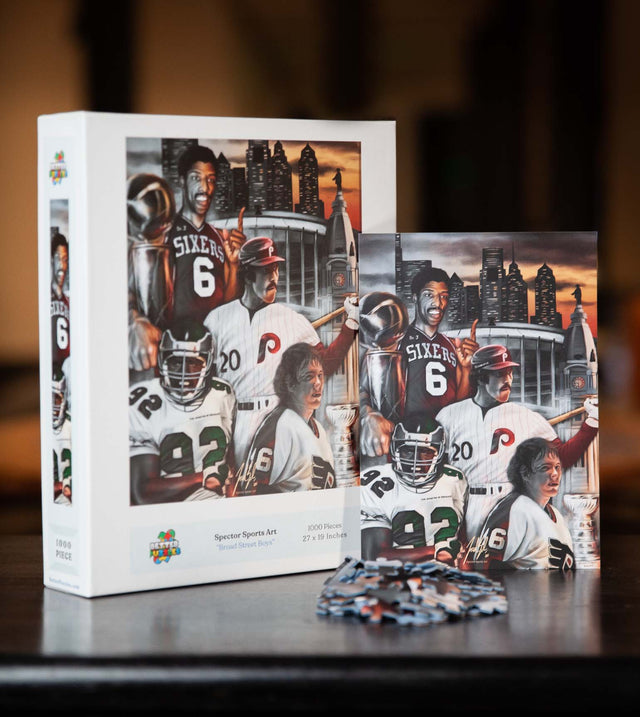 Save when you bundle! Get all four of our debut puzzles at once and support the artists who made them possible. This collection was curated for you to experience what the artist felt while creating these works of art. In this premium bundle, you will receive:

Continuous-time Markov by Tratos (1000 Pieces)
Hold Love Tight by Jae Martin (1000 Pieces)
Broad Street Boys by Jordan Spector (1000 Pieces)
By Myself by Cult Class (500 Pieces)
Better Puzzles is designed with the puzzler in mind. We use a premium blue chipboard that measures 1.9 mm thick to assure the highest quality. Each piece is uniquely cut, and printed using a matte finish to prevent glares from incoming light. As a bonus, we've included a matte reference poster.