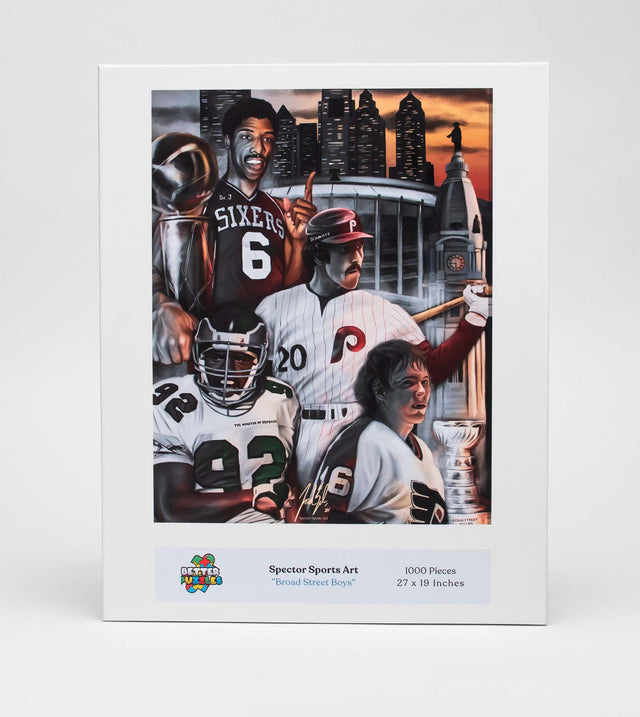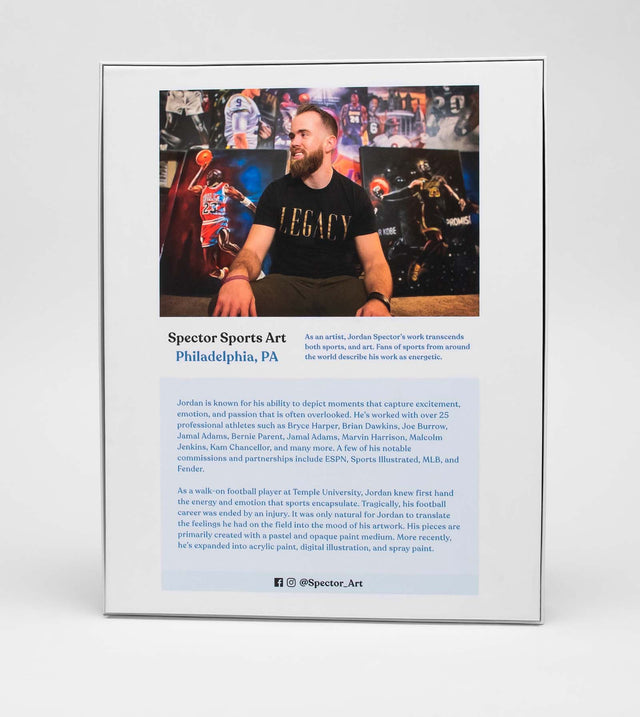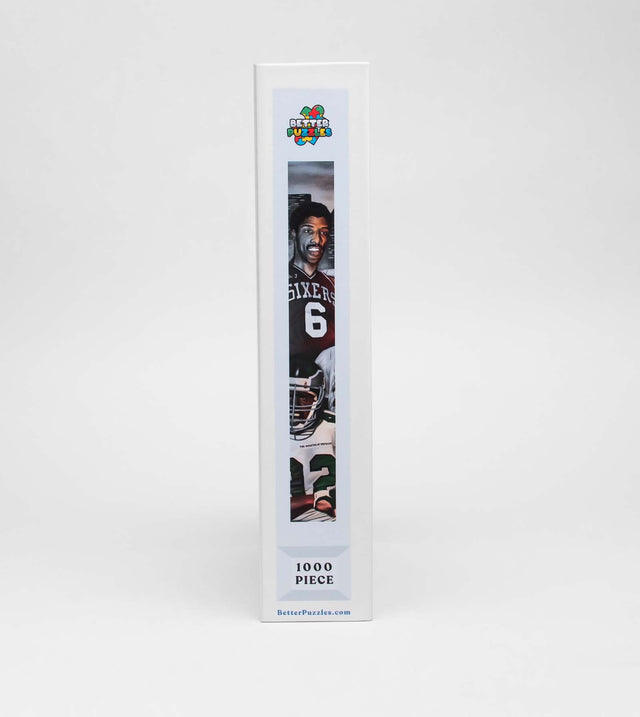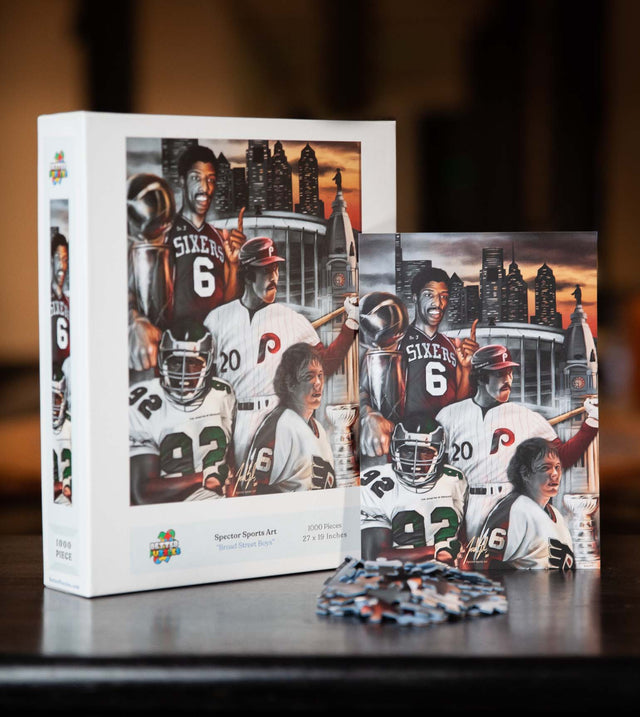 by Better Puzzles
Broad Street Boys by Jordan Spector | 1000 Piece Puzzle
Artist: Jordan Spector
They say "never forget where you came from" well Philly, this is where we come from. Grit, toughness, attitude, accountability; Philly sports has a rich history and some of the greats have and always will pave the way. A one-of-a-kind piece, "Broad Street Boys" represents some of our favorite vintage athletes including Dr. J, Mike Schmidt, Reggie White, and Bobby Clarke. Look closely and relive history. From the vet to new Philly skylines, we can never forget the tradition this great city holds.
Better Puzzles is designed with the puzzler in mind. We use a premium blue chipboard that measures 1.9 mm thick to assure the highest quality. Each piece is uniquely cut, and printed using a matte finish to prevent glares. As a bonus, we've included a matte reference poster.
Please note: 20% of the sale price goes directly to the artist.
Pieces: 1000
Puzzle Dimensions: 27x 19 inches
Box Dimensions: 8 x 10 x 2 inches